1
« on: February 25, 2017, 04:12:52 am »

These next upcoming patches are sure to be juicy with more and more addition to the Dev Tools every day.
We have begun work on multiple quests, two of which are shown here.

Client Changes
New Detail Selection Screen
Music/Sound Slider Fixed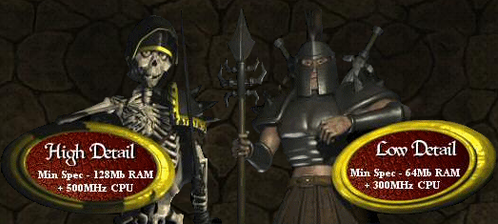 Austin:
Working on multiple quests, spawning NPC's , and polishing areas
Bill:
Working on two major quests, spawning NPC's, polishing areas
Matt:
Filling in missing dialogue for quests
James:
Adding in missing music and being old
Ryan:
Fixing a ton of bugs, adding in more Dev Tool functionality, being awesome
Sean:
Working on multiple quests, Spawning NPC's, Fetching quest dialogue
Stuart:
Working on shortcuts
Petter:
Making new Icons for the client and working on website designs
Onur:
Working on plugins and the new websites functionality
Gustav:
Danker memes
We can't wait to see you guys on our next update!
Yours truly,
The RuneRebels Development Team.